Water Features Lehigh Valley, PA
Are you ready to turn your dreams of backyard bliss into reality? At our business, we can make it happen with tastefully installed ponds and waterfalls. We strive for excellence in providing clients the best of Pond Water Falls and Streams designs and installation services in the state at affordable prices.
Just imagine the peaceful sight and sounds of flowing water, or the beautiful glow of underwater lights that will appear when night falls; not forgetting being able to watch dazzlingly colored fish swim around!
By working together, we can discuss your ideal water landscaping projects and come up with astonishing Pond Water Falls and Streams designs. Let us help you achieve this professionally yet reasonably priced by setting up an appointment today. Get ready to be amazed!
Water Features Design & Installation
Nothing speaks peace and tranquility quite like a well-designed water feature. With gentle ripples echoing off surrounding foliage, these outdoor elements give gardens an added sense of depth and become a comforting refuge for those seeking solace from their everyday life. Water features can also be used to create a relaxing social spot where family and friends can come together in pleasant harmony.
Do you have an outdoor space that is in need of a stunning custom water feature? With so many options, it can be difficult to decide which style and material is the best fit. Here at Fernrock Landscapes, we are more than happy to offer our expertise in helping you narrow down your choices. Among the favorites are ponds, fountains, water gardens, streams, reflecting pools and waterfalls – all designed with sustainability in mind!
In Lehigh Valley, PA, why not consider a calming and tranquil water feature with the perfect angle of landscape lighting to help you relax after a long day? It's not only beneficial in aiding relaxation but also has advantages when it comes to saving water.
We understand the value of your time, money, and energy which is why we strive to install the most efficient systems available. Furthering this effort, we will also provide you with helpful tips on properly caring for them in the future. Ultimately, this leads to a low maintenance experience that surpasses anything you might have expected from a brand new water feature.
Outdoor Water Feature Design
Before beginning any project, Fernrock Landscapes will connect with you to discuss how to best incorporate a water feature into your property. We'll arrive at your location and together assess which options are available that align with both the existing architecture of your home and the natural flow of the yard. Taking both of these elements into consideration, we can create an outdoor space that is truly unique.
Pond Design & Installation
At Fernrock Landscapes, we take great pride in providing superior landscape design services including water features such as ponds, streams, and waterfalls. We strive to understand exactly what you desire from your new outdoor space before walking you through all the available possibilities. While doing so, you may be surprised to discover ideas that never even crossed your mind. Creating beautiful water elements is something we whole-heartedly enjoy!
On-site estimates & consultations
Custom project designs & solutions
Expert landscape & hardscape professionals
Solutions tailored to you
All-inclusive designs & installations
Spotless cleanups guaranteed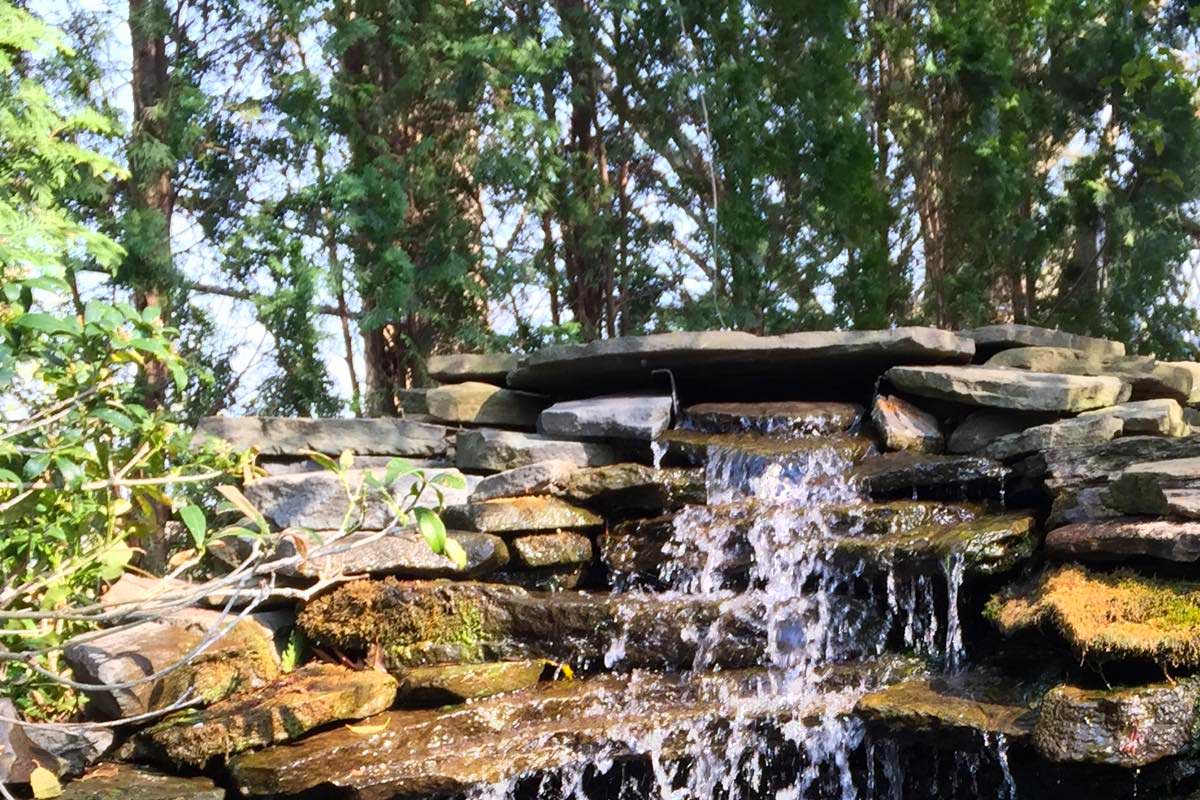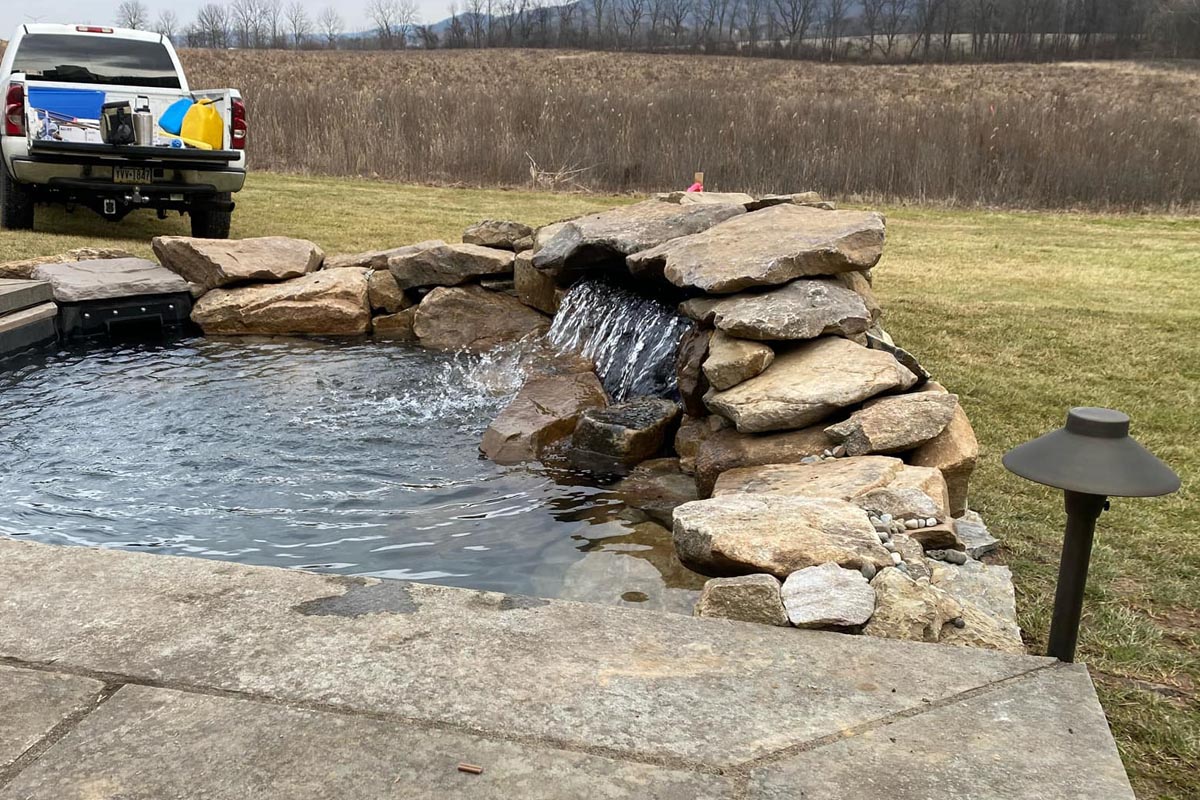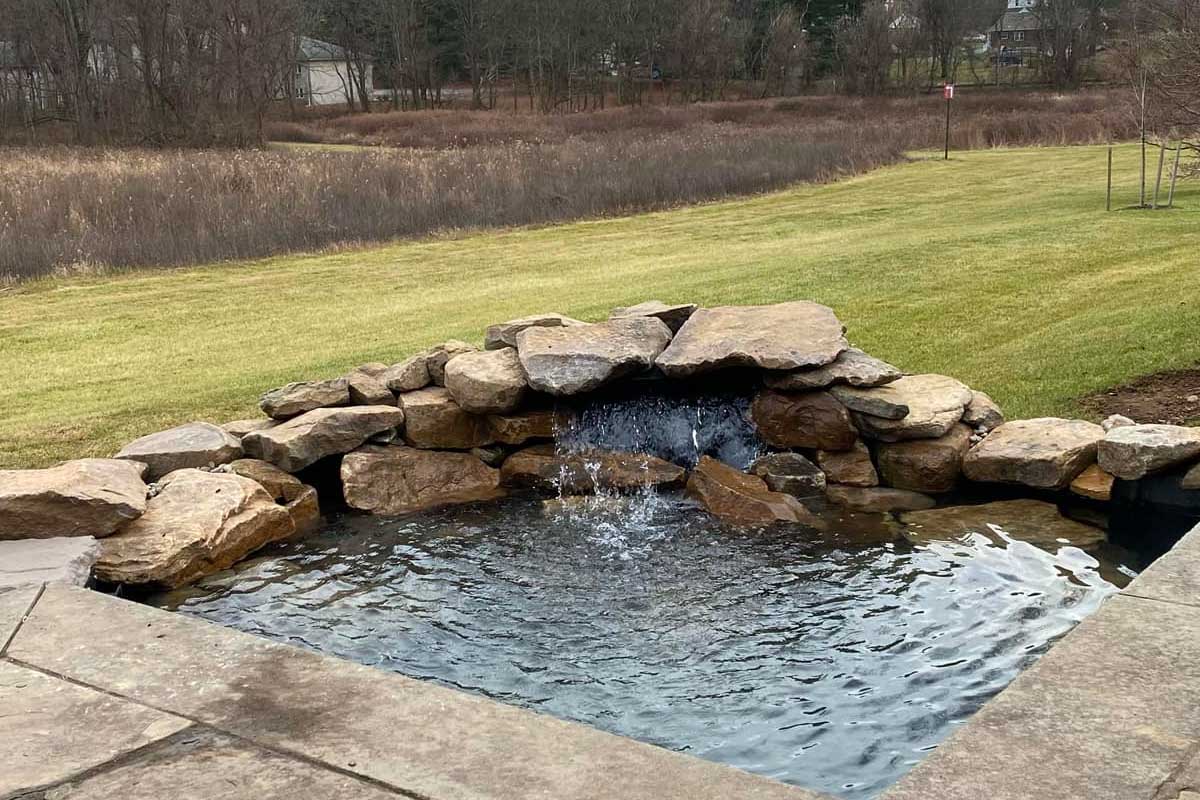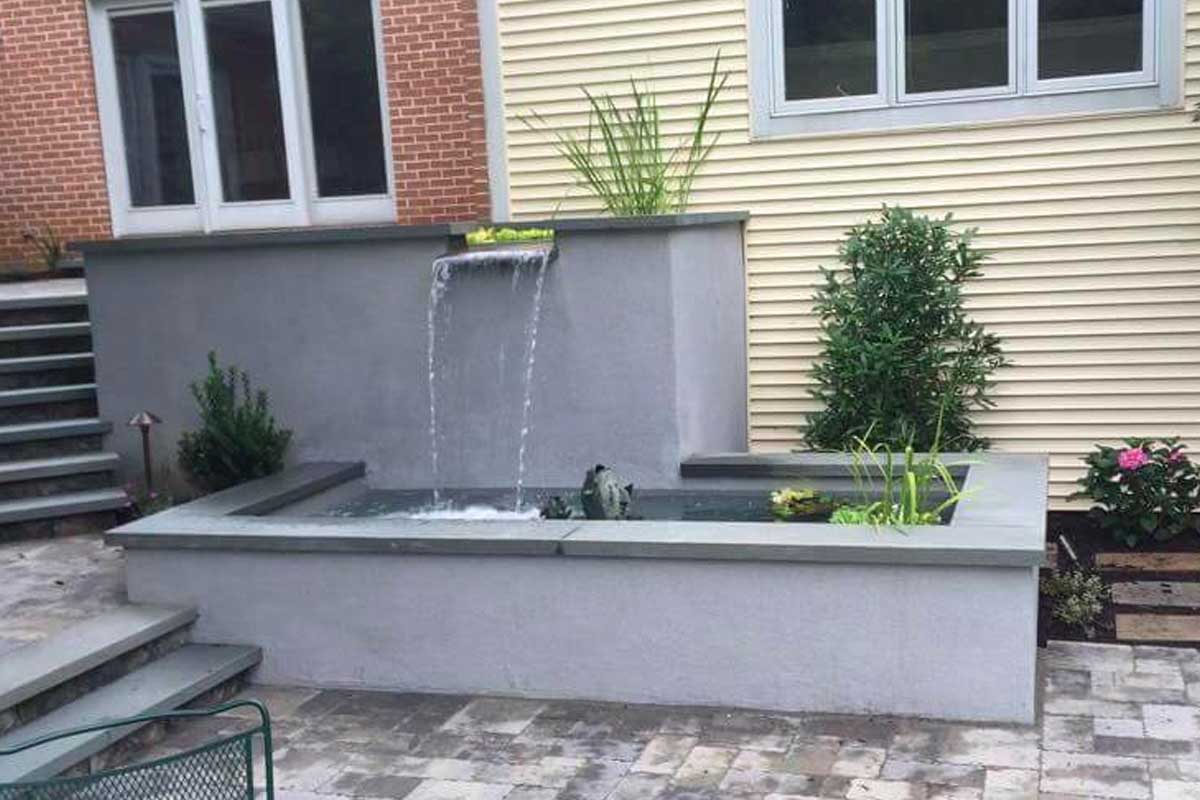 Lehigh Valley's Landscape & Hardscape Experts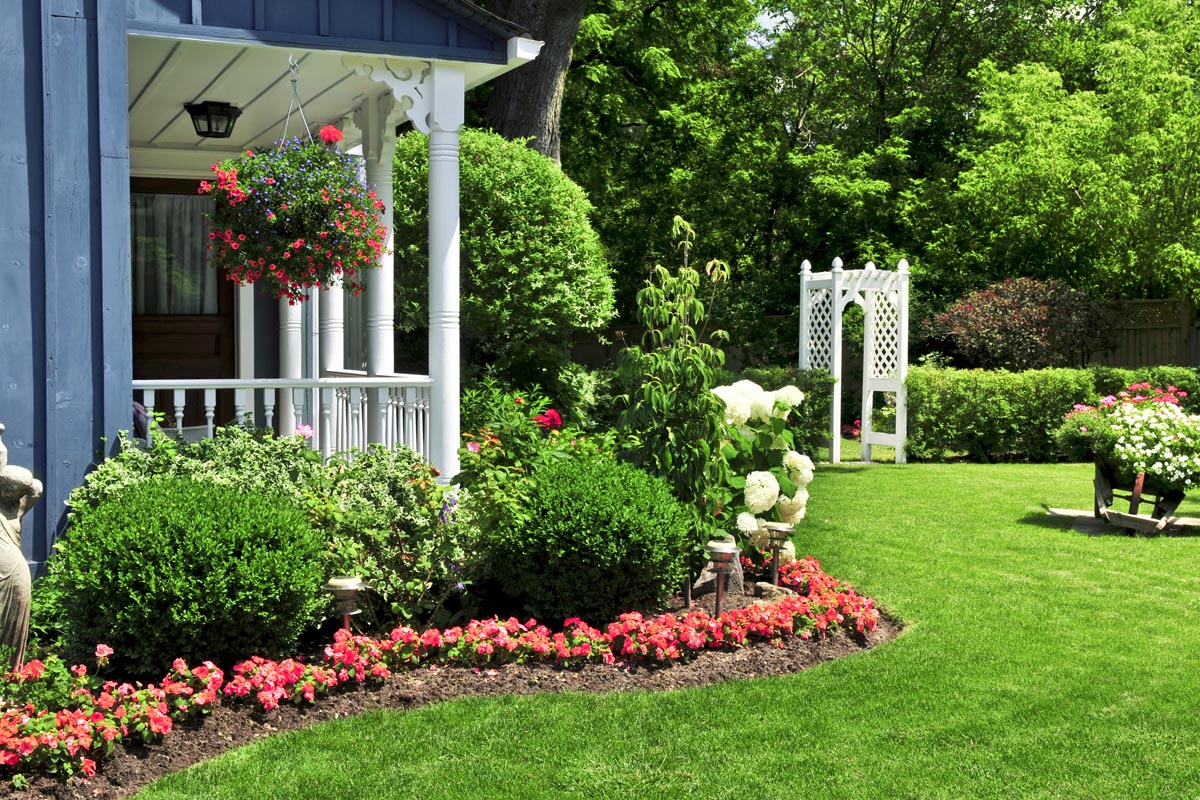 Landscape Design
To get Absolute peace of mind with top quality service for landscape design projects in the Lehigh Valley, you have to start with a design company that will provide solutions and products that last. With our landscape design services –  be assured of our uncompromising level of quality and craftsmanship!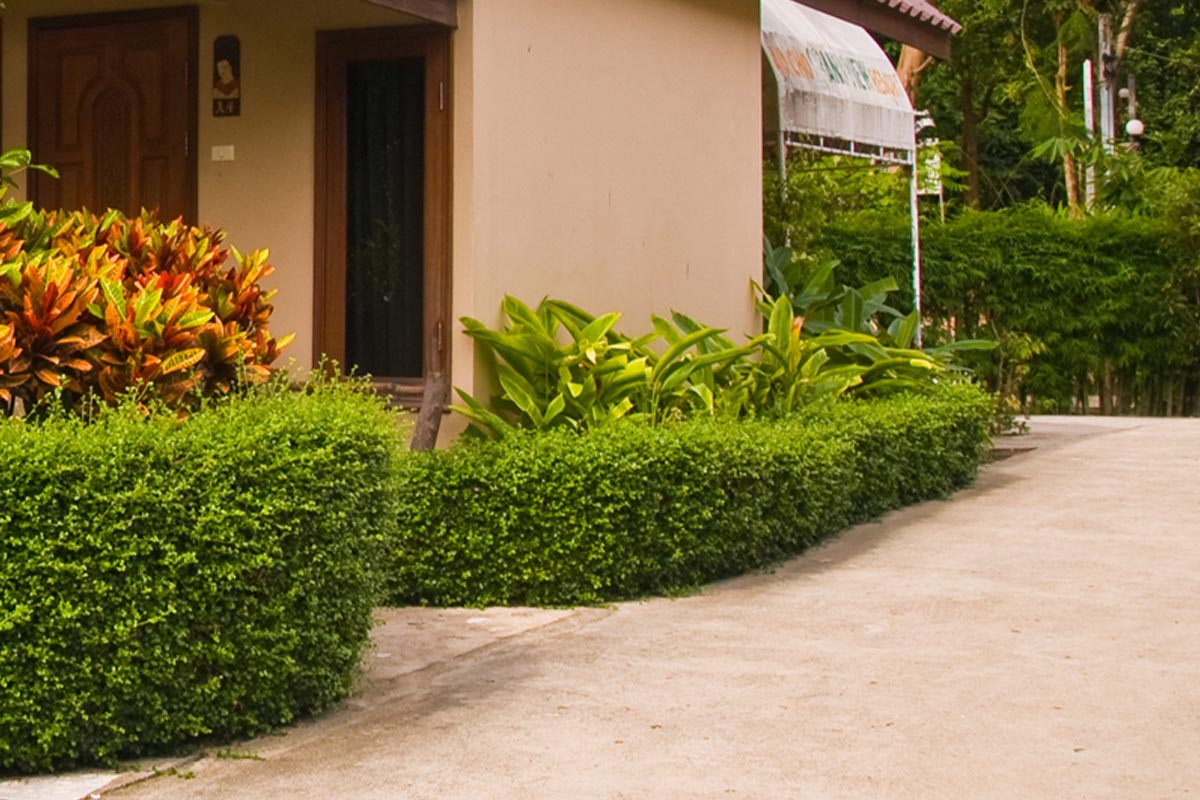 Landscape Installation
Located in Emmaus, PA, Fernrock Landscapes, Inc. are Lehigh Valley's #1 landscape installers and the most preferred by homeowners. With our skills, knowledge, and eye for detail, we won't disappoint as we transform your home. Contact us today for the best Landscape Installation in Lehigh Valley, PA!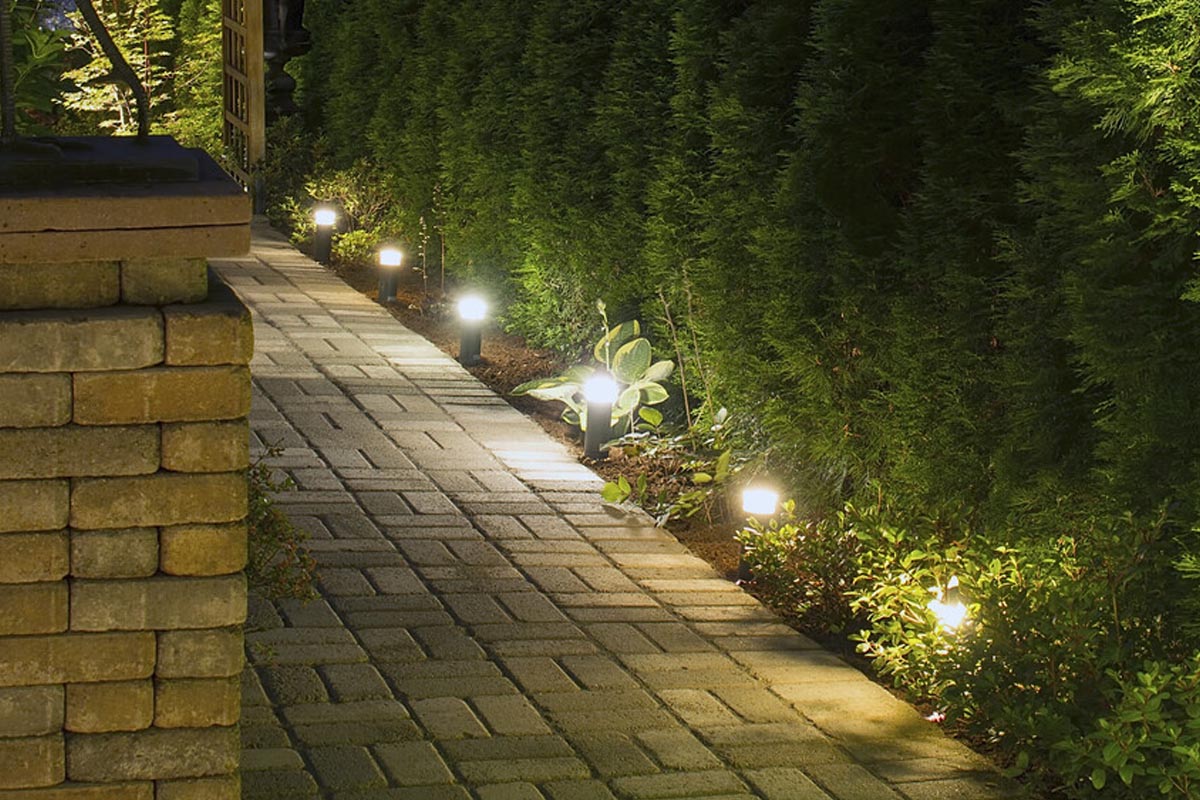 Landscape Lighting Installation
Fernrock Landscaping, Inc., the leading Landscape Lighting company in Lehigh Valley, PA. Our skillfully trained landscape lighting designers will help transform your home's finest outdoor features into an amazing exterior art edifice – utilizing nothing but picture-perfect nature lighting.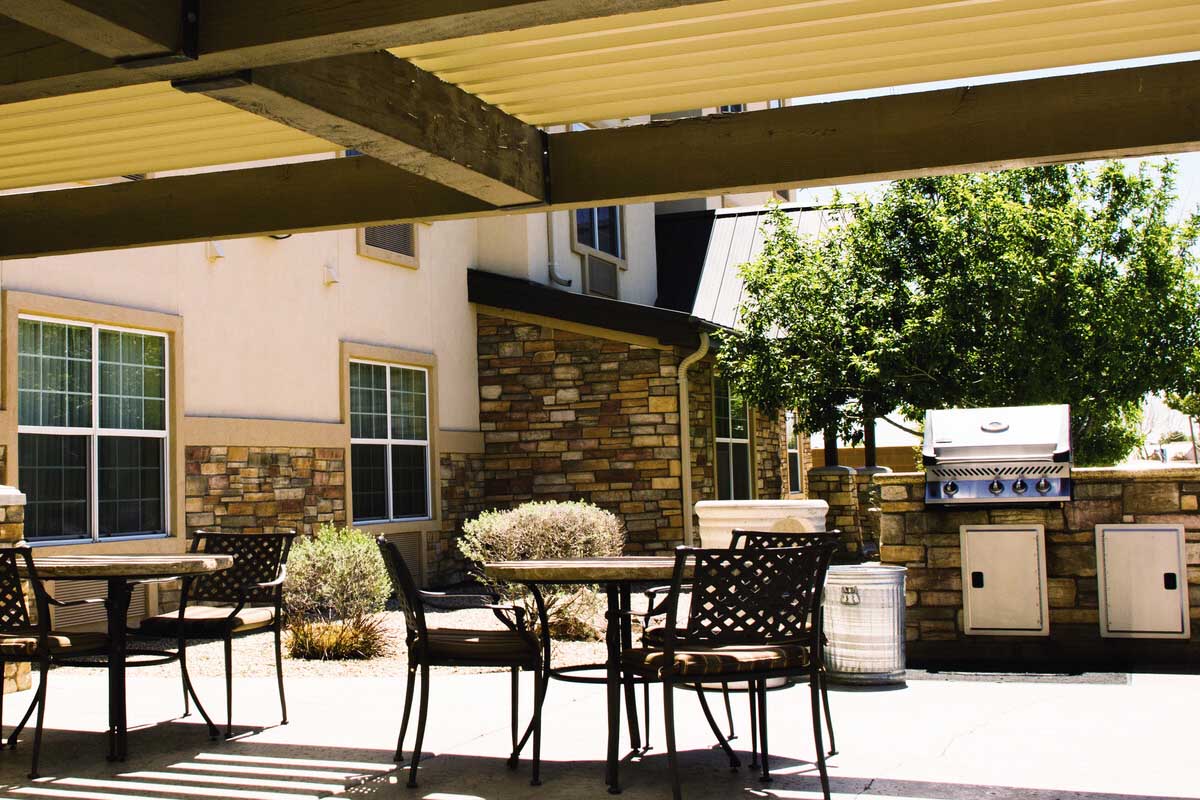 Outdoor Kitchens & Bars
Fernrock Landscapes, Inc. continues to be the leader across Lehigh Valley County. Our designers have an eye for detail for all your outdoor kitchen and bar ideas.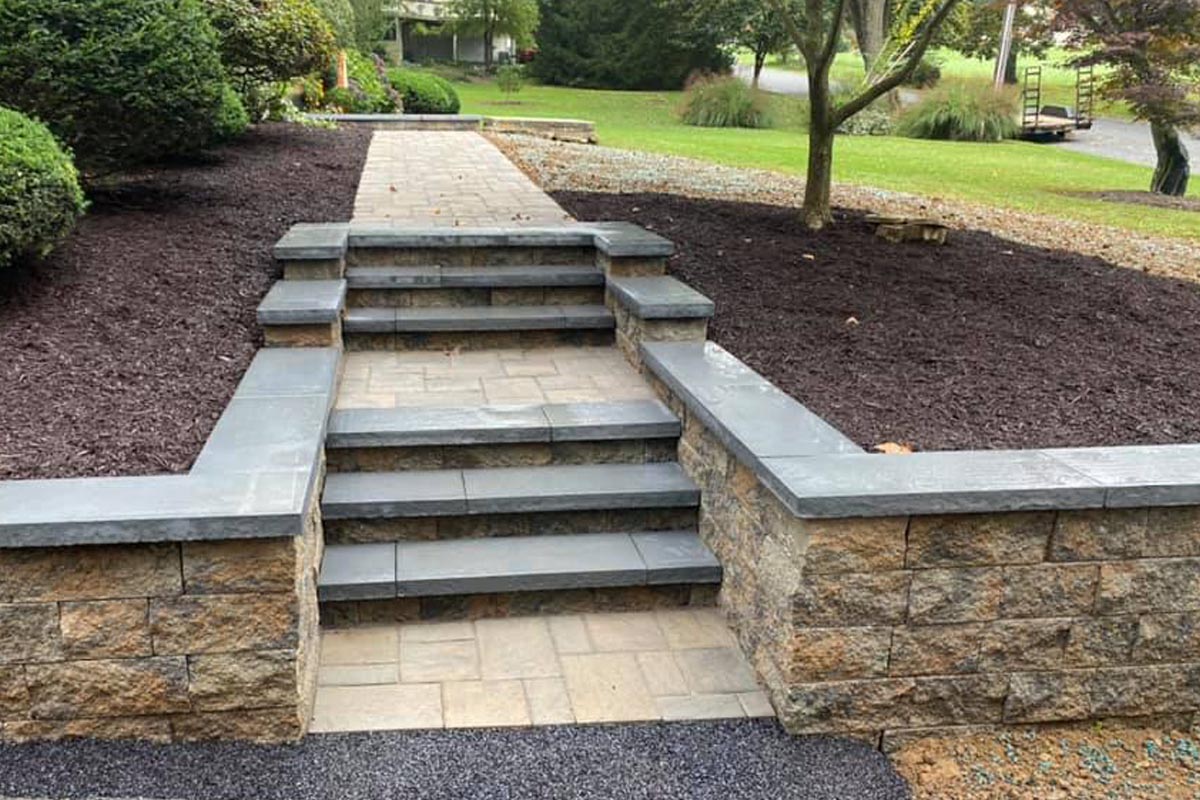 Patios & Walkways
Fernrock's professionals will work with you to design an outdoor patio & walkway that is inviting, beautiful, and breathtaking. Contact us today for a free estimate.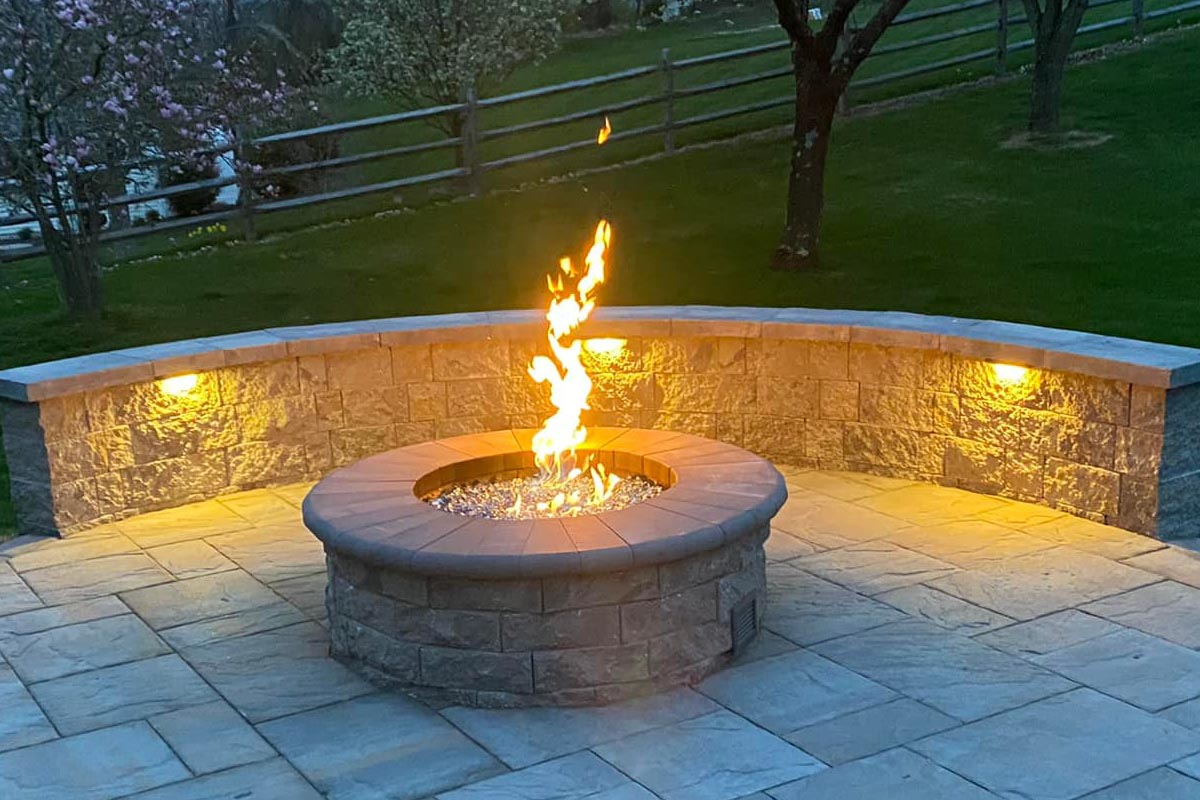 Fire Pits & Fireplaces
Fernrock Landscapes specializes in beautifying outdoor spaces, especially fire pits. Fire Pits are a great addition to any patio, porch or backyard. Contact us today.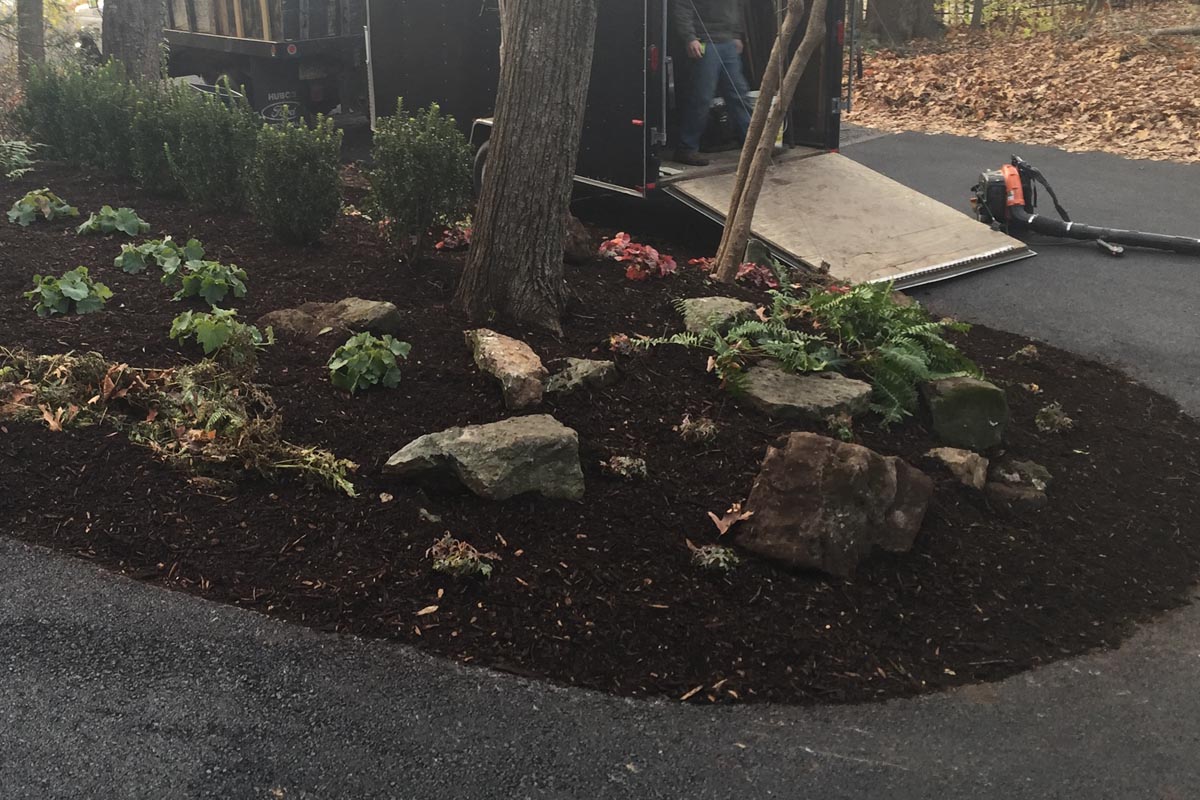 Planting, Pruning, & Transplants
Fernrock Landscapes, Inc. offers planting, pruning and transplant services in the Lehigh Valley and surrounding areas. With our nursery management training, ornamental horticulture background and many years of experience, we are able to provide proper and comprehensive specialty services.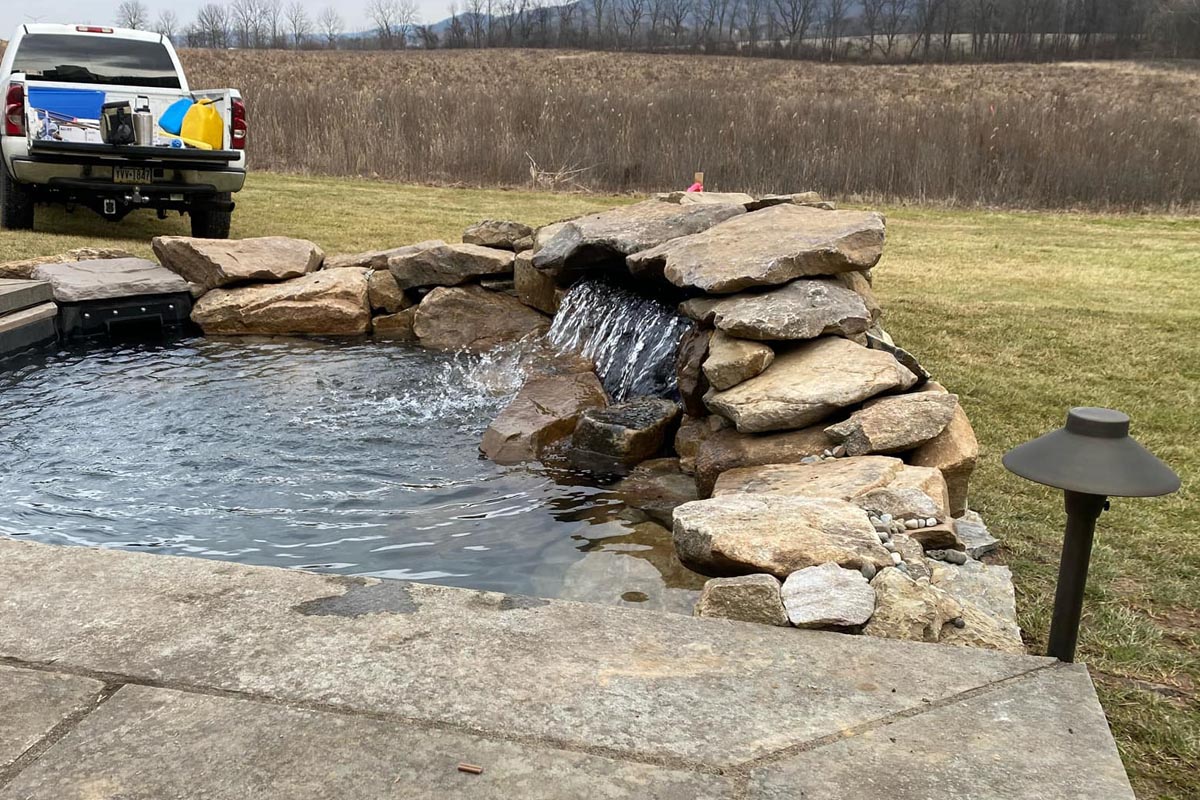 Ponds, Waterfalls, & Streams
Fernrock Landscapes, Inc. has many years of experience in Water falls & Pond Construction services in the state. Our expertise allows us to make available to all our clients – affordable pond construction; Pond Water Falls and Streams design consultations, and professional waterfall installations.
Fernrock Landscapes, Inc.
Creating stunning and unique landscapes that you'll be proud to show off serving Lehigh Valley, PA & surrounding areas.
info@fernrocklandscapes.com
Serving Lehigh Valley, Macungie, Emmaus, Lower Macungie, Upper Macungie, Whitehall, North Whitehall, South Whitehall, Allentown, Easton, Bethlehem ,Upper Saucon, Lower Saucon, & Zionsville, PA. © 2023 Fernrock Landscapes, Inc.. All rights reserved.