Landscape Maintenance Lehigh Valley, PA
Maintaining your outdoor space can be a challenge, and that's where Fernrock Landscapes, Inc. comes in! Our services are available for all of our installations as well as existing landscapes, no matter the season.
For years in Emmaus, PA we have been the premier landscaping company of the Lehigh Valley. Our offerings range from leaf and perennial clean up, mulching, and tree/shrub pruning to insect/disease recognition as well as treatment and seasonal planting including accent planters. Moreover, we provide all-encompassing designs, constructions, installations, aftercare services and more with our total landscape maintenance services.
Fernrock is well-versed in tackling complex projects related to landscaping. Our experienced team can professionally coordinate multiple jobs or look after large sites spread across acres of land, thus ensuring that your expectations are fulfilled and the quality of our services measured up to.
Fernrock Landscapes Inc. proudly provides the Lehigh Valley with top of the line eco-friendly landscape maintenance services. Our committed team is dedicated to exceeding expectations on each and every project. Additionally, we are pleased to offer our clients plant insect and disease diagnostics and treatment options as well. We understand that potential adverse environmental impacts should be kept to a minimum, that's why our experts employ an Integrated Pest Management (IPM) practice. This approach allows us to explore various methods for managing plant issues, including relocation instead of relying solely on toxic pesticide application, possibly utilizing shorter residual pesticides or allowing beneficial predatory insects to take care of the problem naturally.
With an experienced team and a dedication to remarkable results, Fernrock Landscapes is the go-to for those living in the Lehigh Valley region. Our comprehensive landscape maintenance services are available for all project sizes, no matter how simple or complex. Get in touch with us today to experience our one-stop transformation of your home into a work of art. Request a quote now!
Flower Bed Maintenance Lehigh Valley
At Fernrock Landscapes, we ensure that properties in Lehigh Valley have the best lawns, trees, and shrubs around. Working with commercial and residential property owners we provide customized solutions to keep their outdoor spaces in pristine condition throughout the year. Our experts make it possible for us to offer exceptional maintenance services tailored to each of our customers' specific needs when it comes to flower beds and shrubs.
Landscape Maintenance Services Offered:
Shrub, Bush, & Tree Trimming
Plants & Ornamental Tree Pruning
Mulch Installation & Weed Removal
Insect & Pesticide Diagnosis & Treatments
Nowadays, people are opting for landscaping that requires minimal upkeep. Such an investment can be quickly lost, though, without regular care. For anyone in need of assistance, Fernrock Landscapes is here to lend a hand. We ensure that your landscape will remain beautiful and long-lasting with routine maintenance.
On-site estimates & consultations
Custom project designs & solutions
Expert landscape & hardscape professionals
Solutions tailored to you
All-inclusive designs & installations
Spotless cleanups guaranteed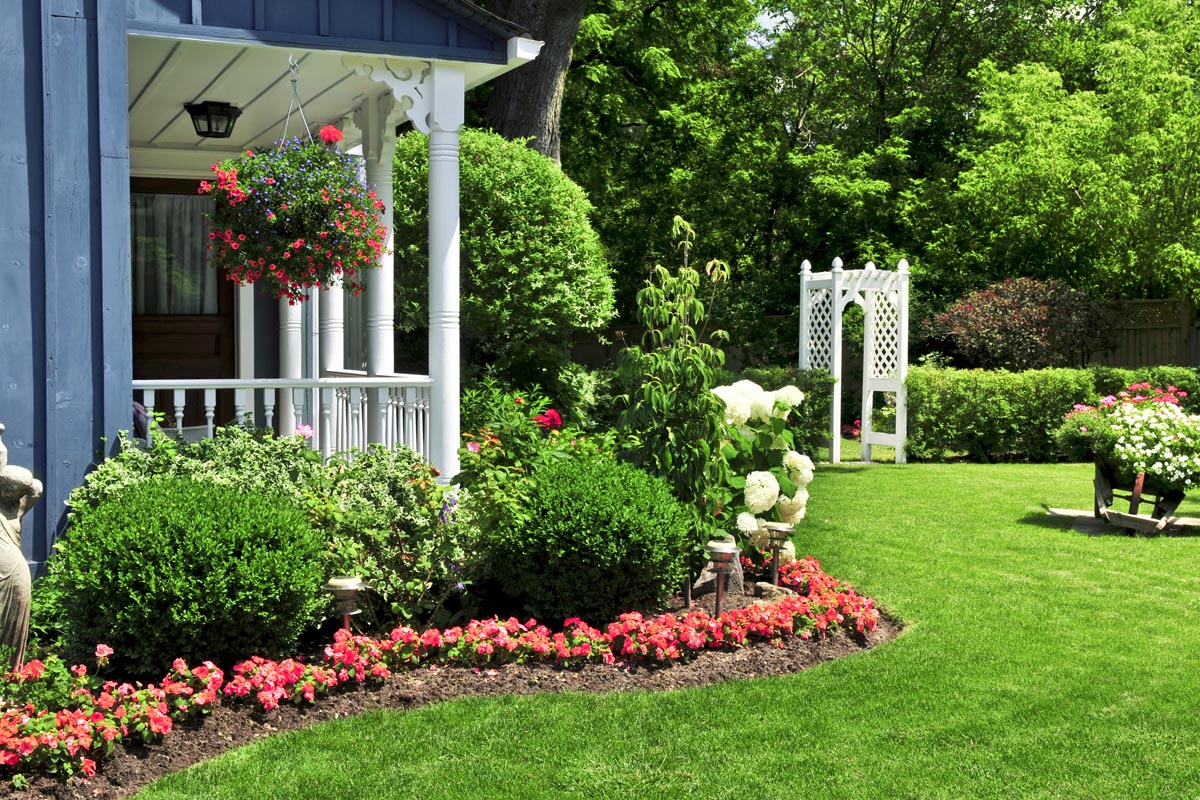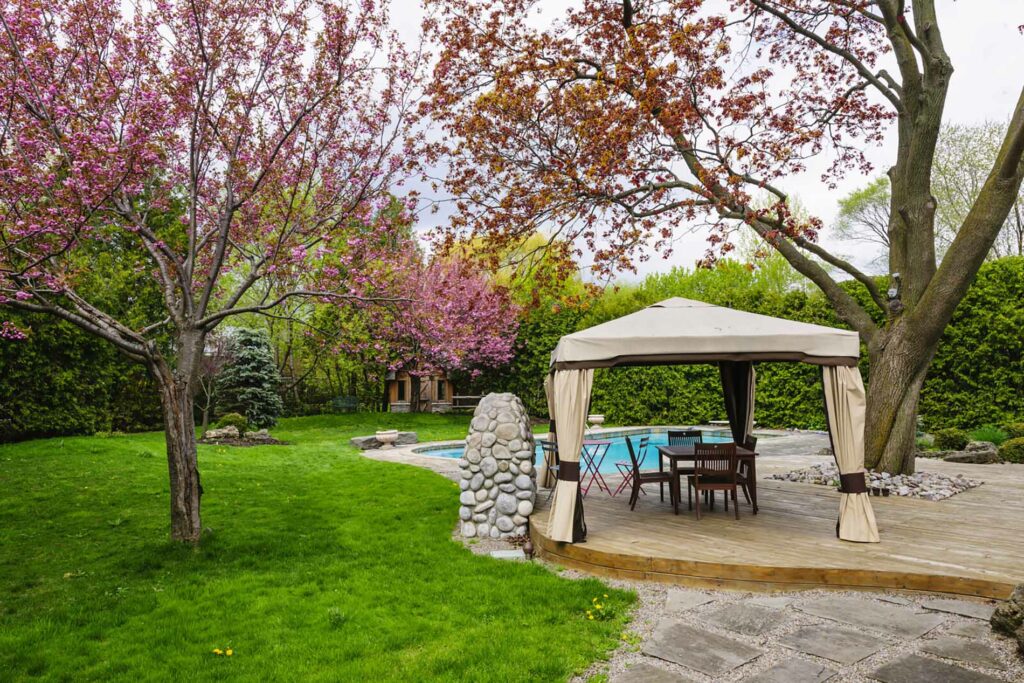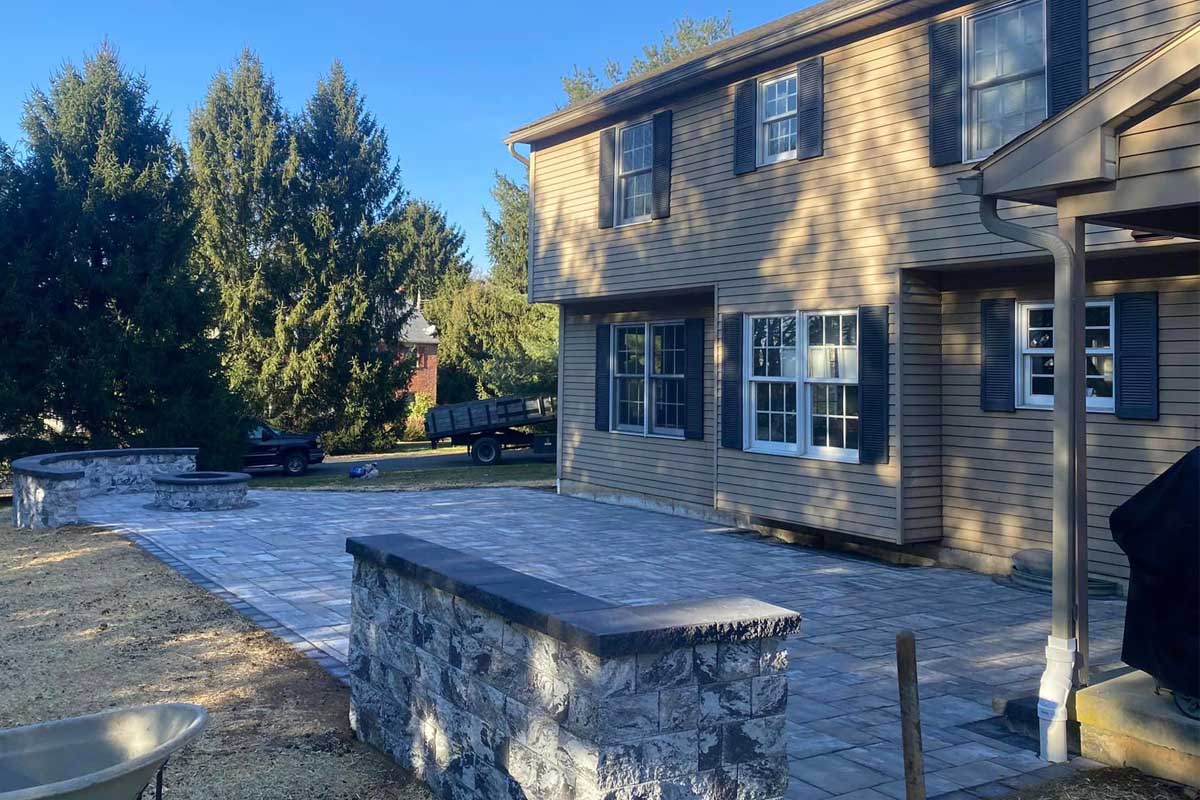 Lehigh Valley's Landscape & Hardscape Experts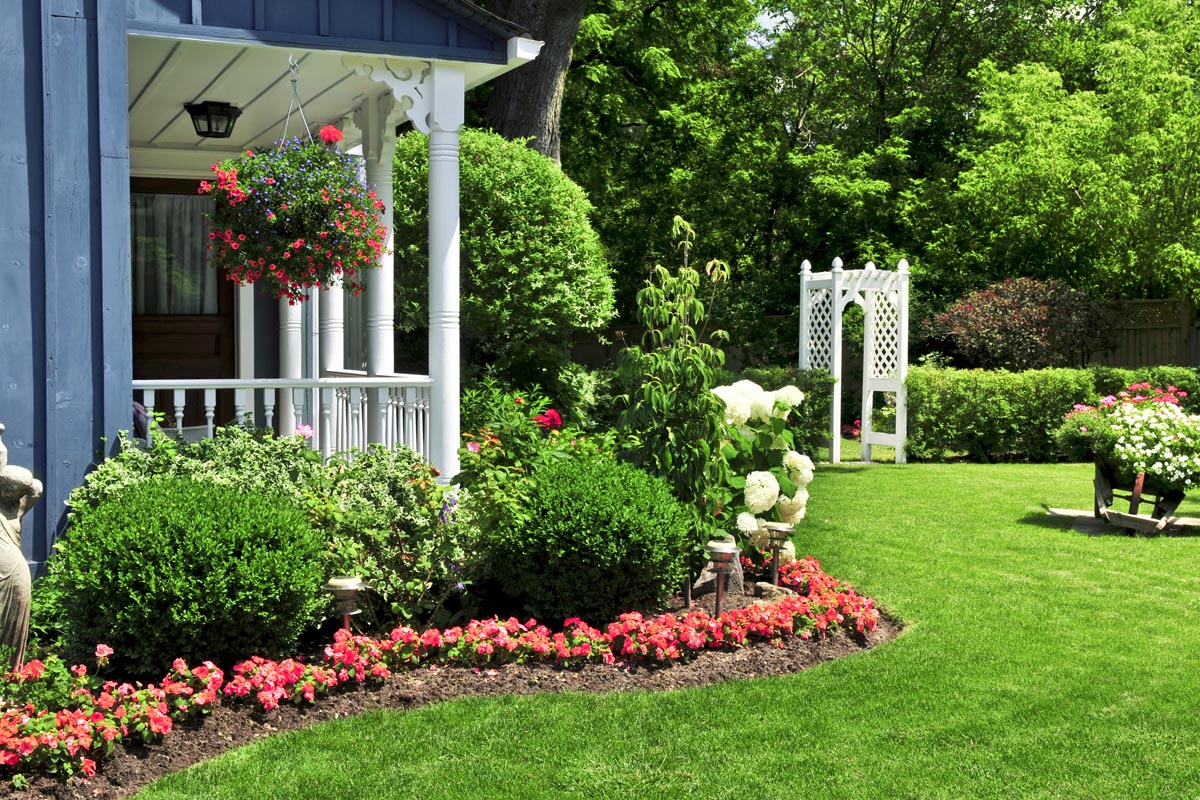 Landscape Design
To get Absolute peace of mind with top quality service for landscape design projects in the Lehigh Valley, you have to start with a design company that will provide solutions and products that last. With our landscape design services –  be assured of our uncompromising level of quality and craftsmanship!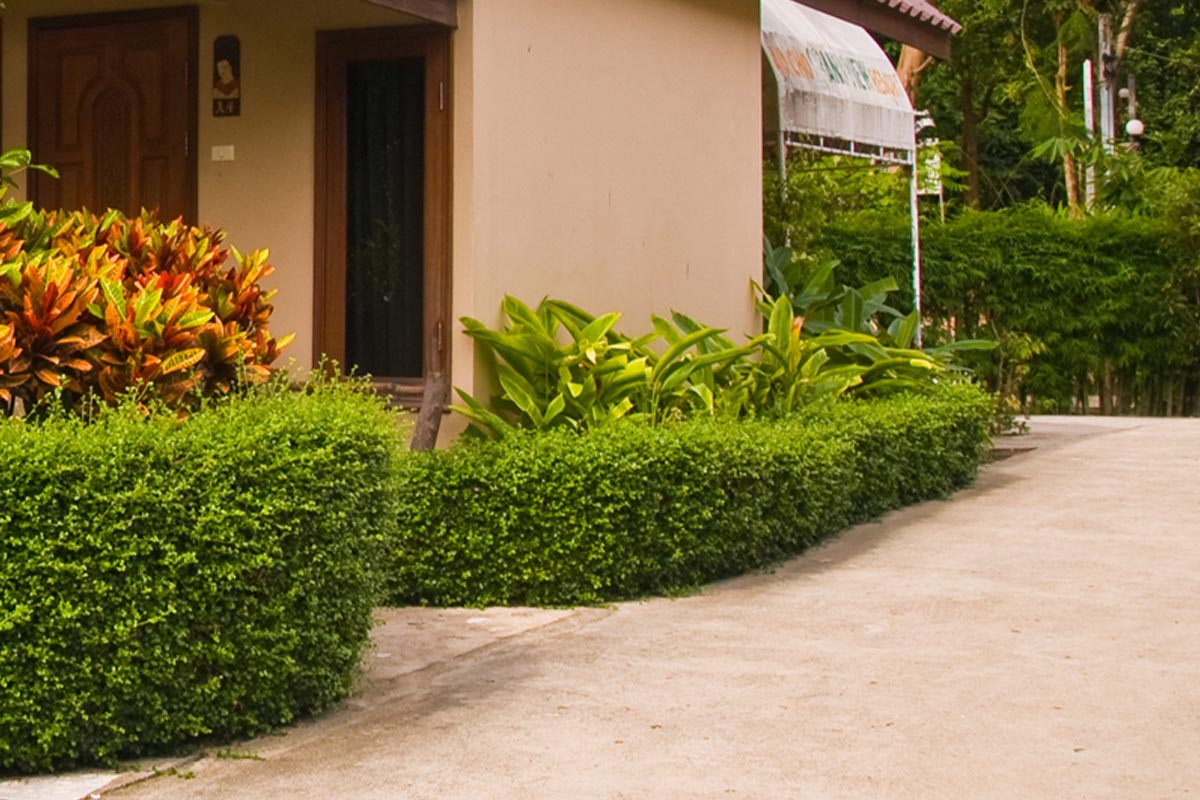 Landscape Installation
Located in Emmaus, PA, Fernrock Landscapes, Inc. are Lehigh Valley's #1 landscape installers and the most preferred by homeowners. With our skills, knowledge, and eye for detail, we won't disappoint as we transform your home. Contact us today for the best Landscape Installation in Lehigh Valley, PA!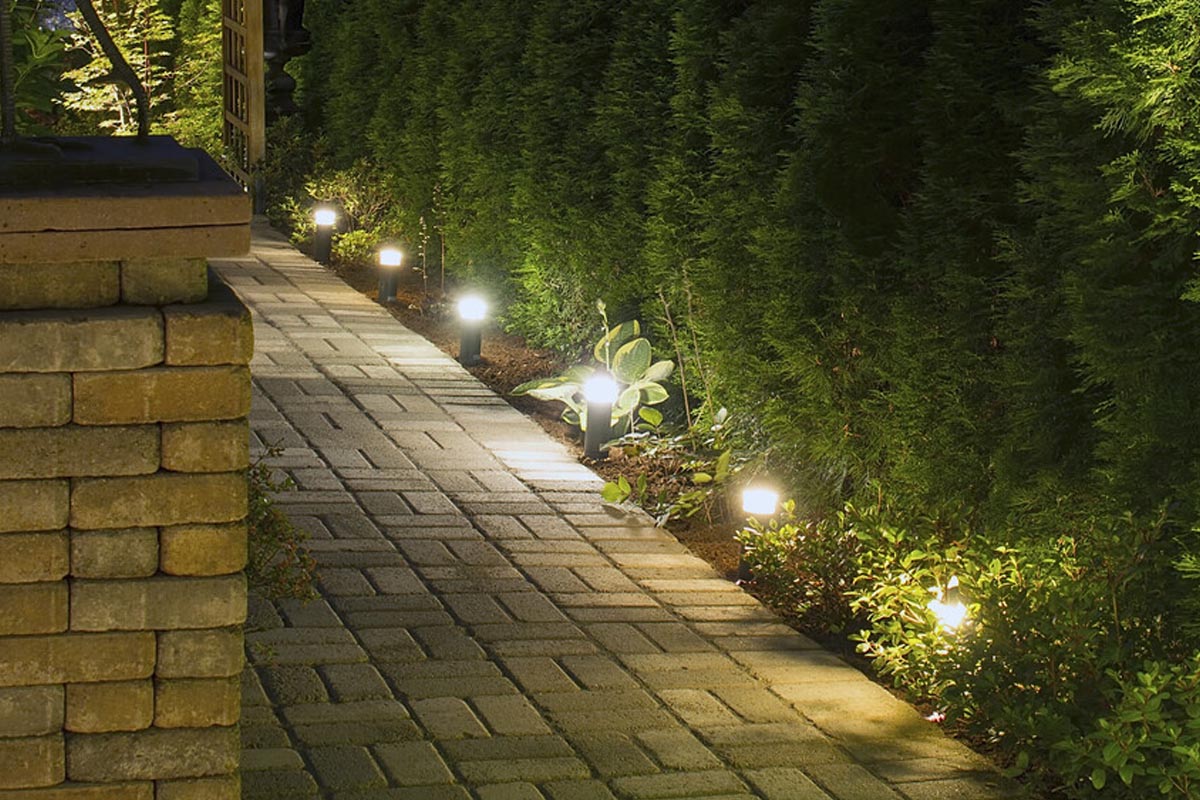 Landscape Lighting Installation
Fernrock Landscaping, Inc., the leading Landscape Lighting company in Lehigh Valley, PA. Our skillfully trained landscape lighting designers will help transform your home's finest outdoor features into an amazing exterior art edifice – utilizing nothing but picture-perfect nature lighting.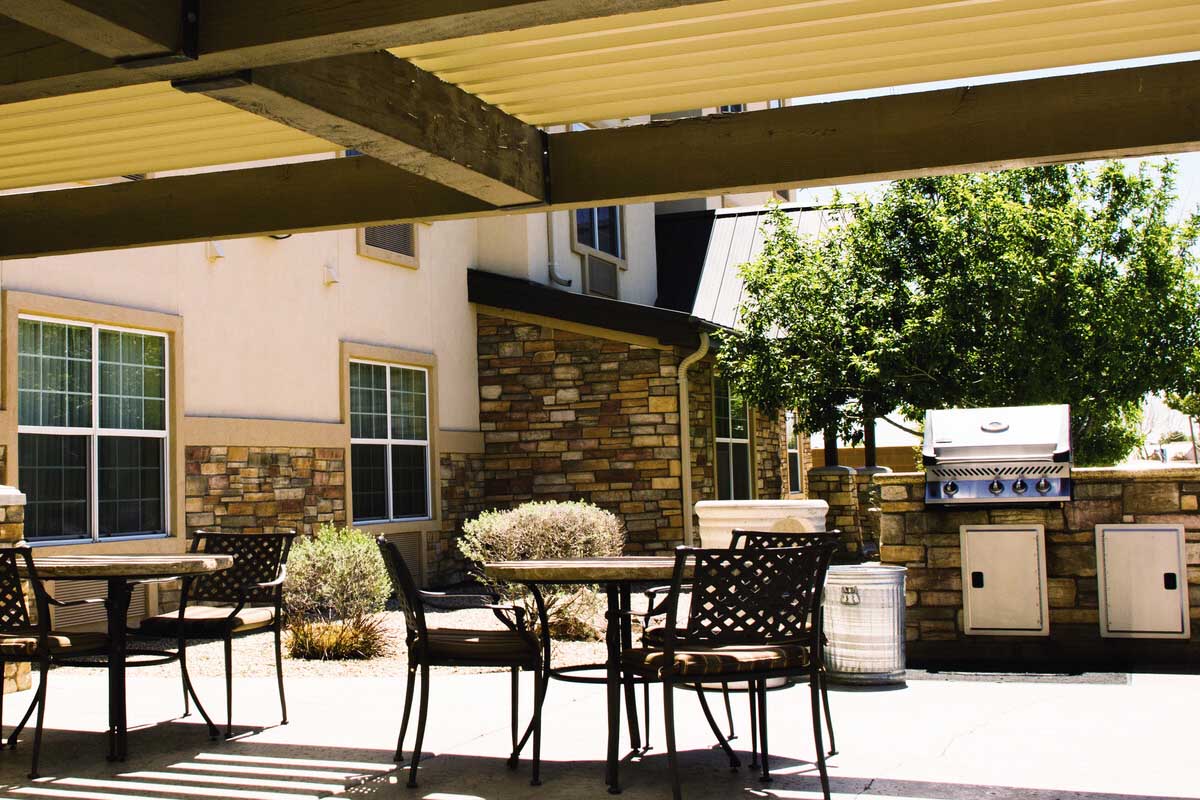 Outdoor Kitchens & Bars
Fernrock Landscapes, Inc. continues to be the leader across Lehigh Valley County. Our designers have an eye for detail for all your outdoor kitchen and bar ideas.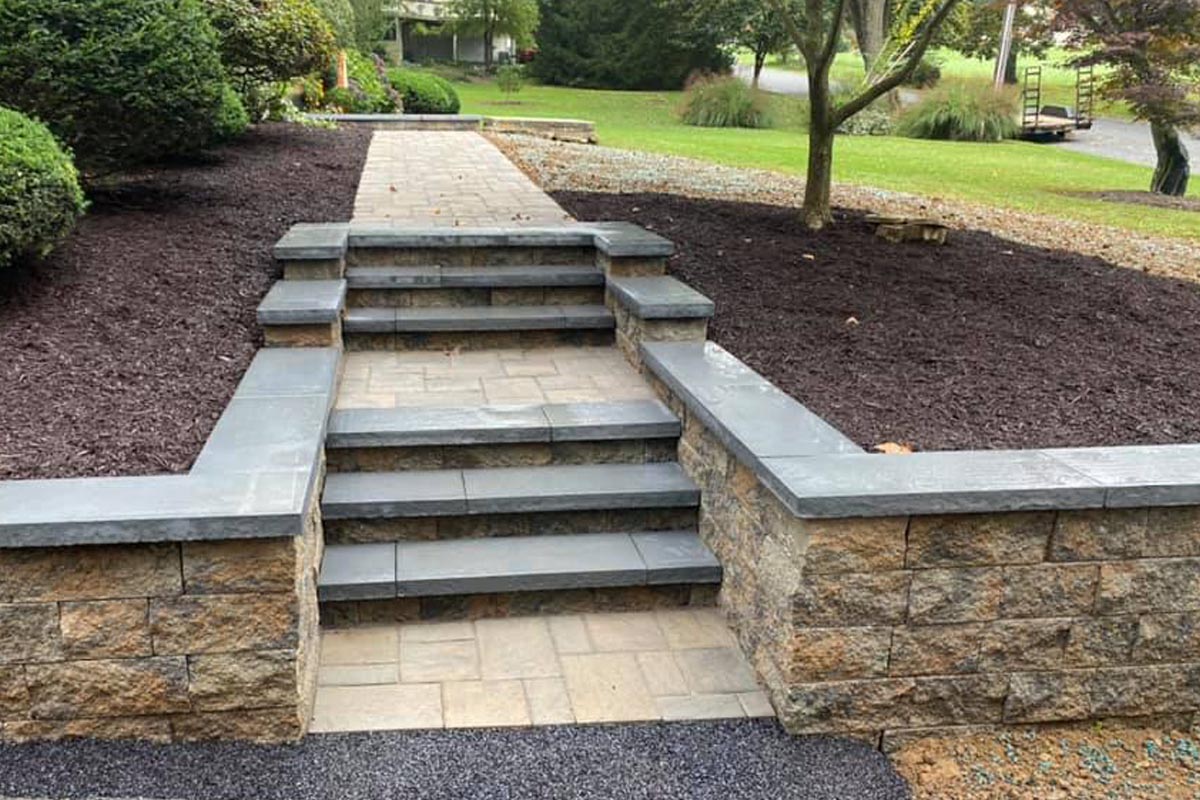 Patios & Walkways
Fernrock's professionals will work with you to design an outdoor patio & walkway that is inviting, beautiful, and breathtaking. Contact us today for a free estimate.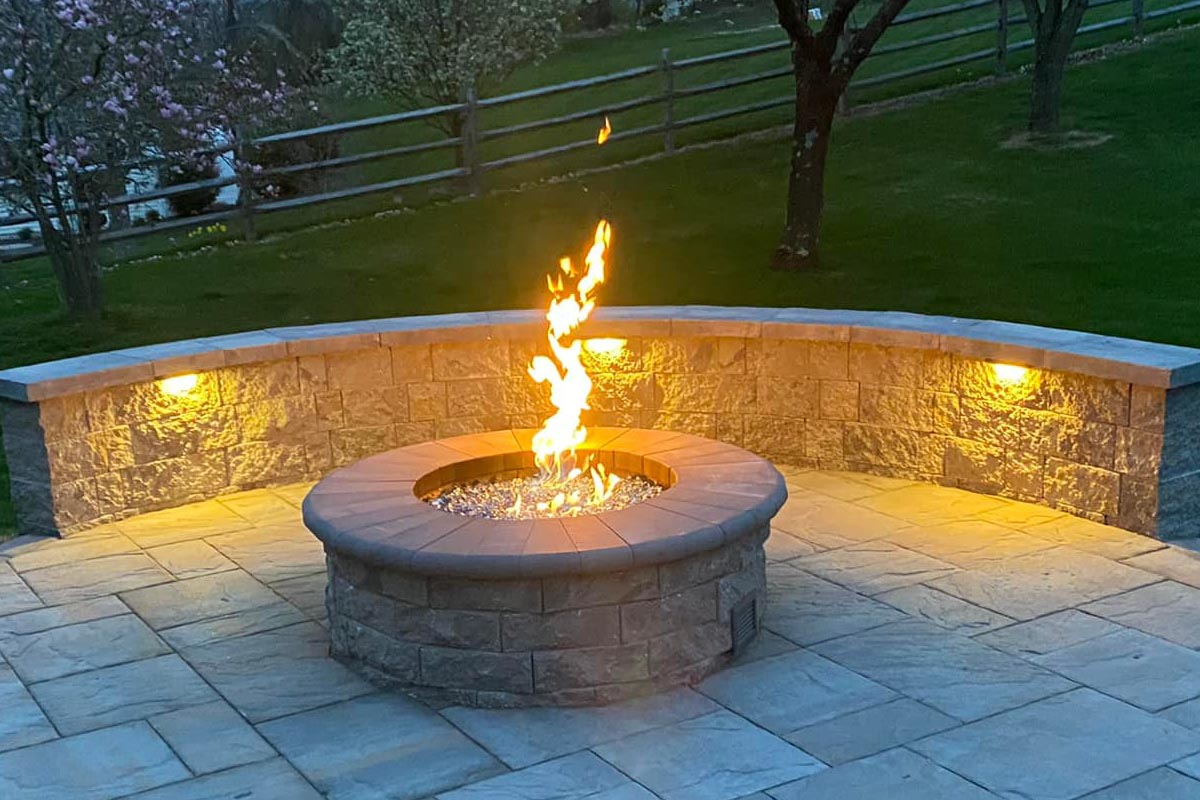 Fire Pits & Fireplaces
Fernrock Landscapes specializes in beautifying outdoor spaces, especially fire pits. Fire Pits are a great addition to any patio, porch or backyard. Contact us today.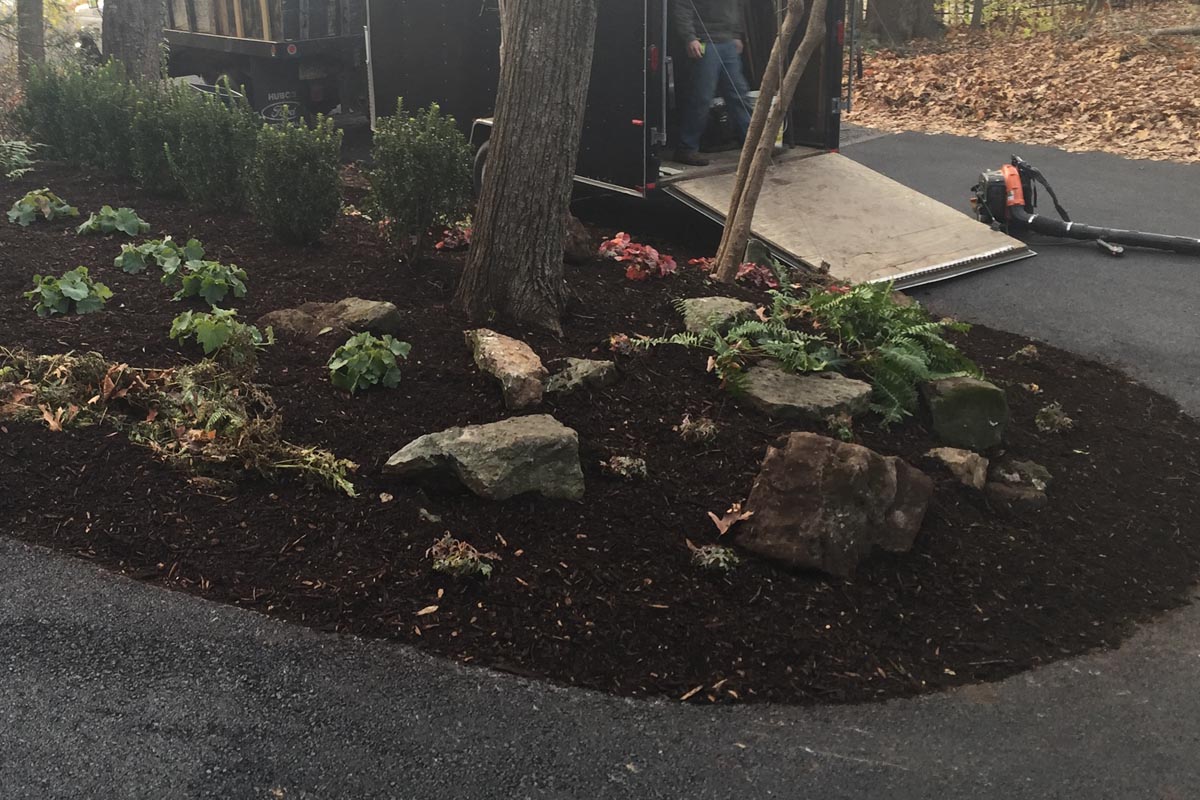 Planting, Pruning, & Transplants
Fernrock Landscapes, Inc. offers planting, pruning and transplant services in the Lehigh Valley and surrounding areas. With our nursery management training, ornamental horticulture background and many years of experience, we are able to provide proper and comprehensive specialty services.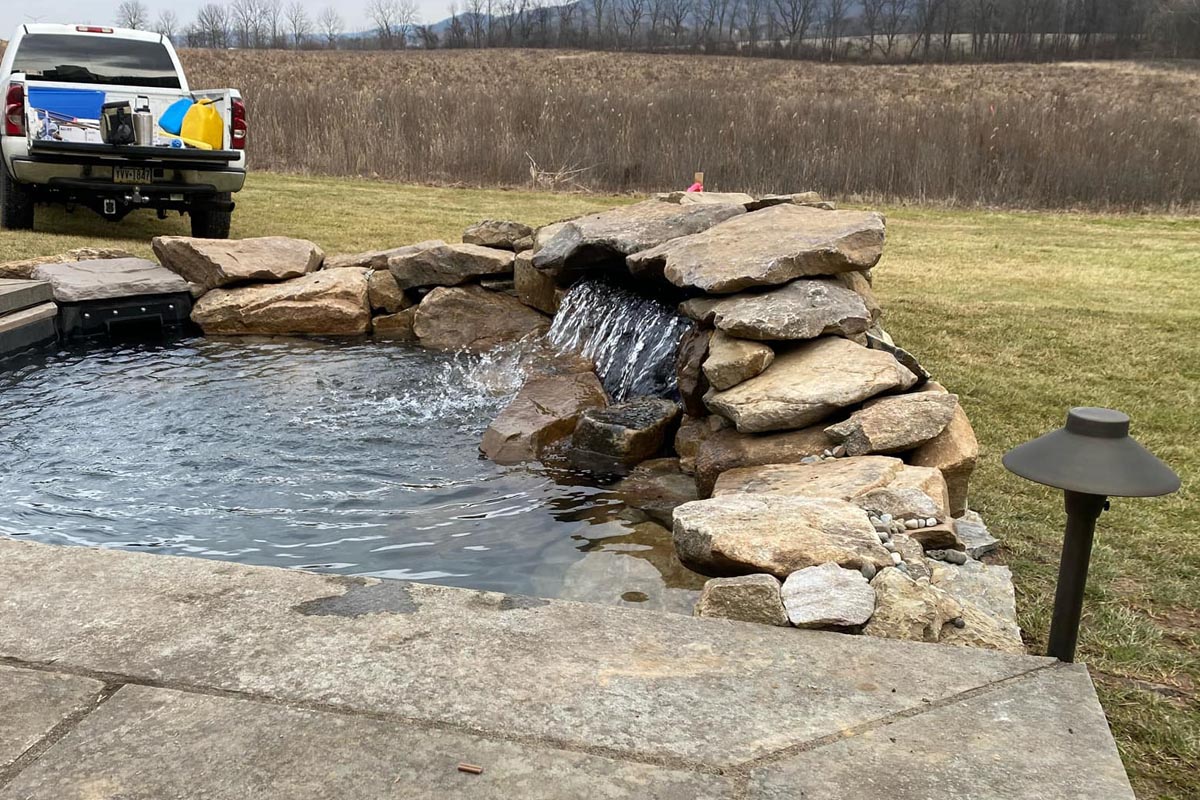 Ponds, Waterfalls, & Streams
Fernrock Landscapes, Inc. has many years of experience in Water falls & Pond Construction services in the state. Our expertise allows us to make available to all our clients – affordable pond construction; Pond Water Falls and Streams design consultations, and professional waterfall installations.
Fernrock Landscapes, Inc.
Creating stunning and unique landscapes that you'll be proud to show off serving Lehigh Valley, PA & surrounding areas.